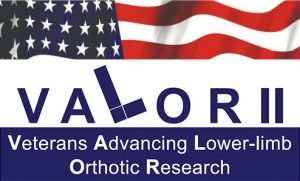 You may be eligible to join a new research study if you:
Have a lower-limb impairment requiring an AFO to walk safely
Currently wear a prescribed AFO
Are 18 – 80 years of age
The study is scheduled to begin enrollment spring 2019 and will be open to veterans, non-veterans, and active duty personnel.
In this 6-month research study, ALL participants will receive a new pair of orthotic shoes and physical therapy at no cost, and up to $250 for participation. Half of the participants will also be fitted with and trained to use a powered AFO to determine if it may improve functional performance and walking safety.